Dungeons of Mysteria
Its the Dungeons of Mysteria BIRTHDAY UPDATE.

Ok I know its a day late but don't tell the game, it will never know....
First off we have BIRTHDAY CAKE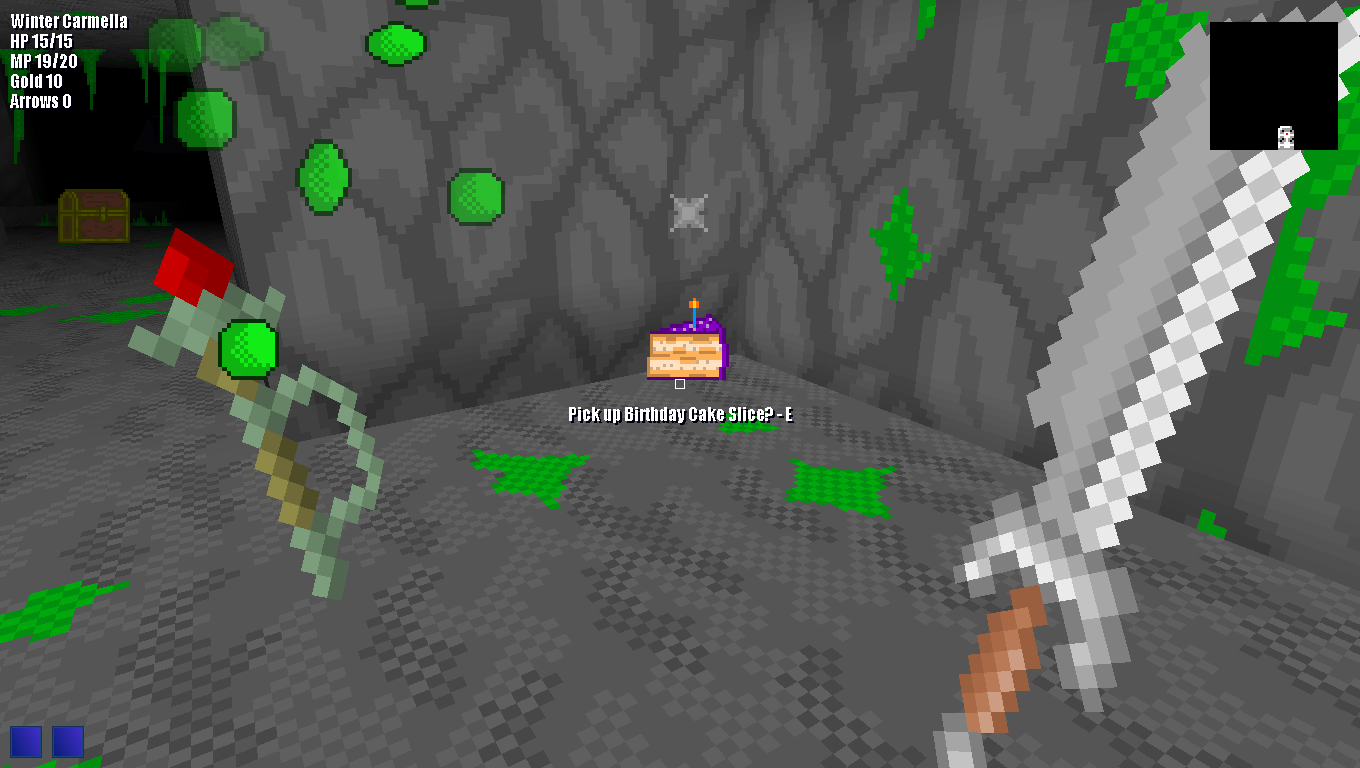 Birthday cake is a little OP but has a low chance of spawning and can only spawn during the month of october.
It will increase max HP and max MP by 1 and it refills hp and mp to the max.
Second we have the ice caverns...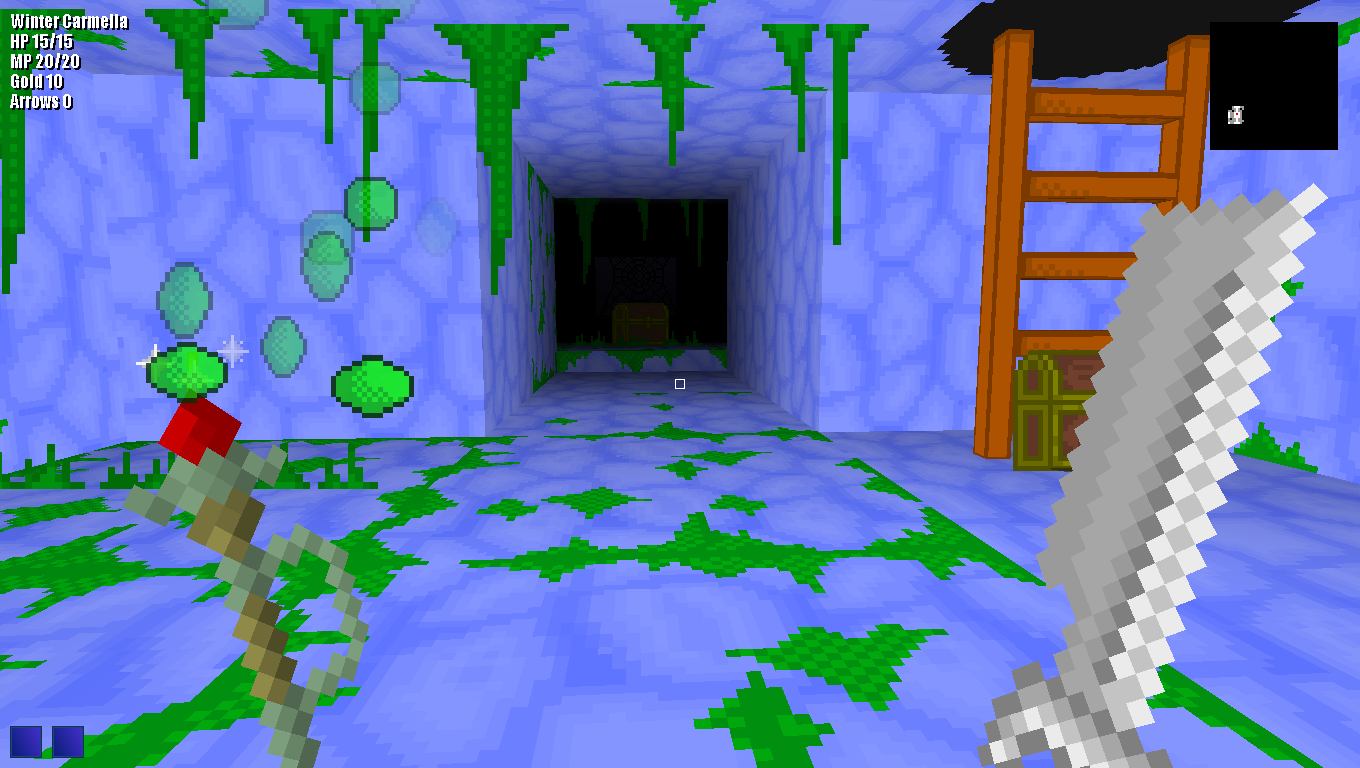 Ice caverns are a new dungeon type.
I also found a bug preventing Dirt Caves from generating so that has been fixed.


Last but not least all graphics options have been stripped from the start screen. The game now has a launcher that will allow you to choose a resolution including an auto feature that will allow ALT Tabbing.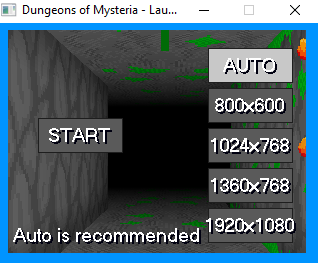 Hope you all enjoy and have fun in the dungeons

Files
Dungeons of MysteriaBirthdayUpdate.zip
58 MB
60 days ago